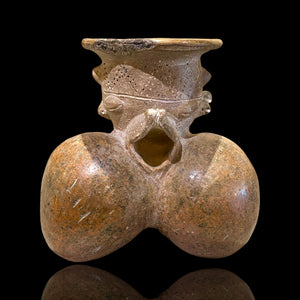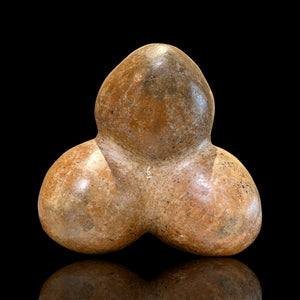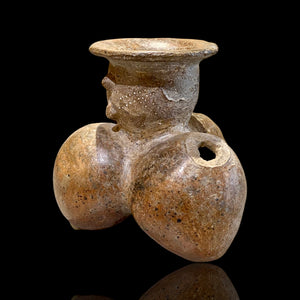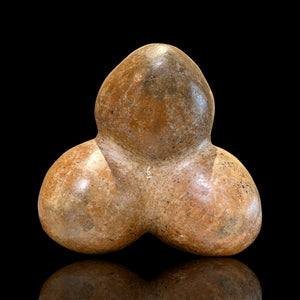 Terra-Cotta Vessel
Tripod, stylized human face with large open mouth and closed eyes. Decoration of doted lines around the neck. Some losses, beautiful translucide patina all over, old inventory number 6 painted in white on the base.
• Nicaragua;  Isola di Ometepe, Circa 1000-1100

Height: 6 1/4" (16 cm)
#P1513
Provenance:
Ancienne collection de la famille Calvi, objects assembles de 1950 a 1960. From the collection of the Calvi Family, objects collected between 1950 and 1960.
Reference:

Before Cortes, Art of middle America. The Metropolitan Museum of Art, New York Graphic Society 1970, 322 pages.
Inquire about this item (Please mention Item # or Title in your inquiry)