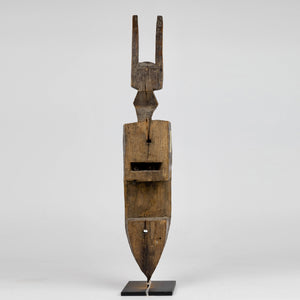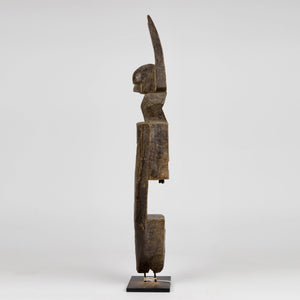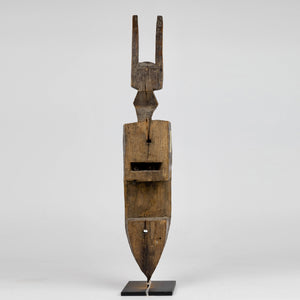 Bamana Wooden Door lock
Surmounted by a stylized head with horns, horizontal part missing. Beautiful patina all over,  mounted on a small modern base.
• African; Bamana People , Mali
Height: 18 1/2" (47 cm)
#M1012
The Bamana people live mainly in West Africa, primarily in Mali. They also live in Guinea, Sénégal, Burkina Faso and Niger. 
Inquire about this item (Please mention Item # or Title in your inquiry)