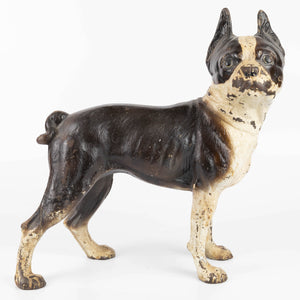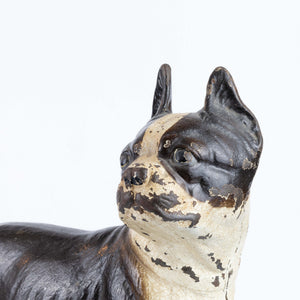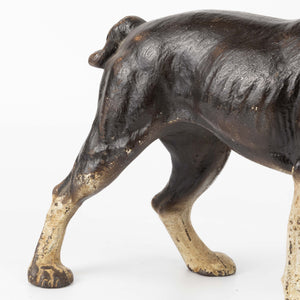 Cast Iron Door Stopper
A well cast Hubley Manufacturing Company Boston Terrier doorstop. Realistic features with expressive facial features and eyes. Standing at attention with ear alert. Most of the original paint still visible. Nice patina throughout.
• English; 1910-1940
Height: 10.5 in. x W: 11 in. x D: 5 in.
#M1087
Inquire about this item (Please mention Item # or Title in your inquiry)