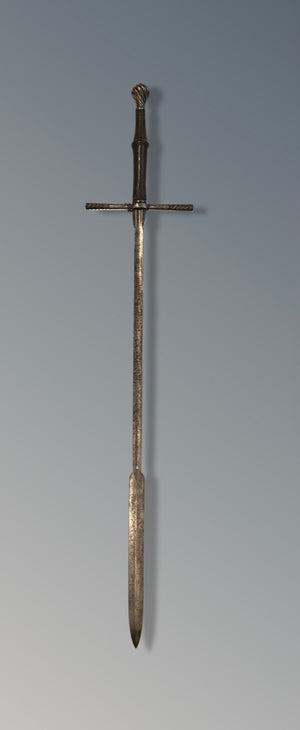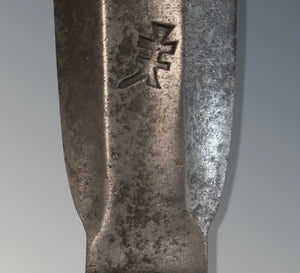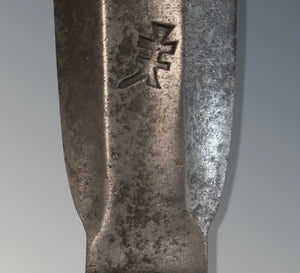 Rare German Boar Sword (Schwein-Degen)
German boar sword wih well marked blade.  Believed to be early "Solingen" maker, from the Max Dreger collection.  Elaborate pommel design matching extreme ends of quillon.  Grip is made of leather and slightly larger therefore termed "hand-and-a-half".  Enlarged ricasso tapers to small configuration with flat edges. Following a rectangular cut out used to insert a crossbow, the lower third of the blade enlarges slightly with double edge then terminating at a point.  Sold at auction in 1927 Germany.  Very rare.
• German; early 16th century
Length: 135 cm, 53 in.
Provenance: 
Max Dreger Collection 
Auction Germany 1927
#M0186
Inquire about this item (Please mention Item # or Title in your inquiry)